T O O H O T, Primitive Plant Series, 2013
T O O H O T, Primitive Plant Series, 2013
Digital C printed photograph, 2013, part of the Primitive Plant Series entirely photographed through the walls of terrariums the artist made.
printed on archival luster photographic paper chemically developed in the printer.
limited edition of 5 total, then no more will be printed - signed and numbered on back - if framed signed and numbered on front mat. (The number available show on product is not really true. There are only 5 that will ever be printed.)

Comes in three size options with three price options

If you are interested in framing please contact me to discuss before purchasing. ( 2stephaniecosby @ gmail dot com )
Free delivery in Memphis, TN and surrounding Memphis areas.
Art is packaged in Fed Ex specific art boxes. Shipping rates depend on your location.
Stephanie Cosby is an interdisciplinary artist working in photography, paint, and with plants in Memphis, TN. Her most recent public installation is a group of photographic prints in the Regional One out-patient lobby, in Memphis, coordinated by Archimania - a local architecture firm. Prior to that, a moving lenticular piece is part of the South Main Mosaic Artwalk, for Memphis Arts Commission, in collaboration with Eszter Sziksz. Many other paintings and photographs are in private collections.

"In all the various forms of my work I explore the prevailing idea that humans are the highest, most intelligent life form on Earth. I hope my work can offer a moment of perspective regarding humankind's place in the universe and perhaps lead to the notion that humans are in a symbiotic relationship with all parts of existence and completely interdependent. There are clues everywhere on earth that point to the great cosmic landscape Earth is a part of—clues that point to unseen realms, unanswered questions, and to this incredible intelligent network of communication and symbiosis between all parts. My life experiences strongly suggest that humans are meant to understand this network, and be a part of it as inseparable participants. Possibly all human suffering can be traced to the point of disconnection from the whole, from the innate intelligence of the universe itself as a living breathing entity."
"I was born in Vitoría, Brasil, Espiríto Santo and then moved and raised in the USA. This estrangement from my original culture, land and language is a factor that subtlety haunts my work." -SCC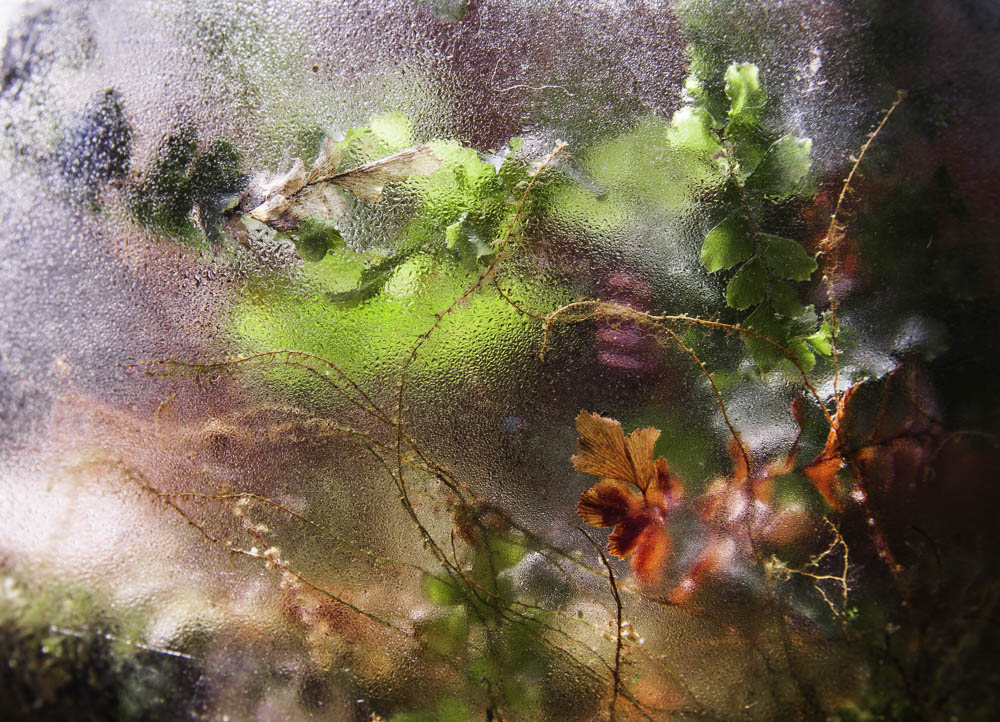 Primitive Plant Series, ©️ 2013 Stephanie C. Cosby